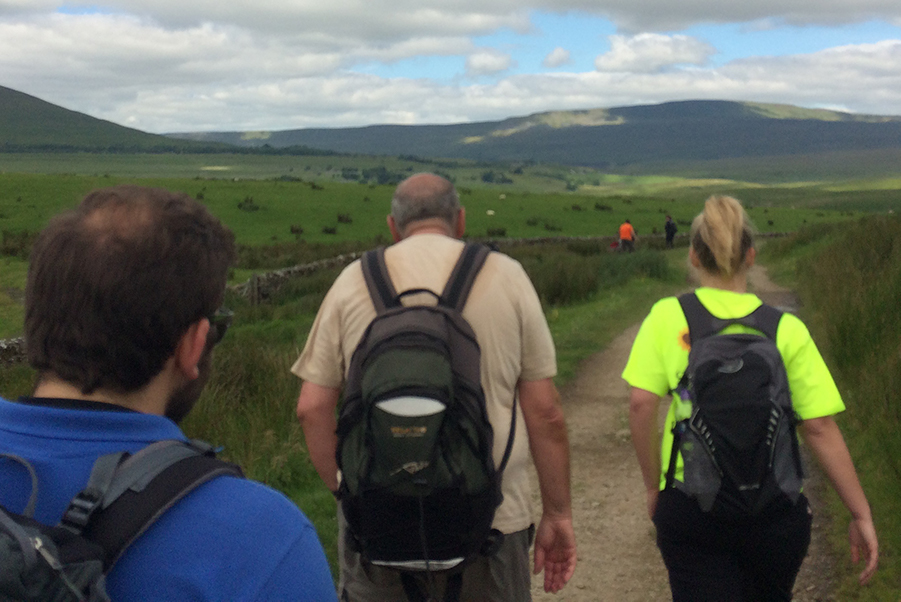 Memory Miles is a great opportunity to get involved in an event to raise money for the care at East Cheshire Hospice. At a time of uncertainty this is an activity that you can complete in your own time and space, at your own pace.
As well as raising vital funds to allow our fantastic team of nurses to continue to provide the high standard of care that our patients and their families receive every day in the Hospice, you can also use this opportunity to keep fit, improve your health or simply just to give yourself the dedicated time to reflect and remember those you have lost and to think of those who are currently facing the prospect of losing a loved one.
How your fundraising can help us?
Any amount of money raised helps enormously, sharing your story and motivations for taking part also brings to the forefront of people's minds that the care at the Hospice continues throughout all of the strange circumstances that we have lived through over recent months. Raising this awareness is priceless and we thank you for it.
The money raised through events such as Memory Miles contributes to enabling us to continue to provide care, for example:
£10 could help towards providing our patients & their families with delicious meals whilst they are with us.
£25 could pay for new books & toys in our childhood bereavement room to allow children to process their grief through play therapy.
£50 will help pay for vital 1-1 nursing on our in-patient unit, delivering expert and compassionate care to our patients
Christine's Story
The funds you raise through Memory Miles will help people like Christine. Christine was diagnosed with a life limiting illness and sadly, her health began to deteriorate. Eventually, her husband Roger was no longer able to provide the amount of care that she needed and began to struggle. Thankfully, Christine was referred to East Cheshire Hospice and the staff there were able to provide the specialist, high quality care that she needed, free of charge. This not only allowed Christine to feel comfortable and dignified, but also meant that Roger could focus on being her husband, rather than her carer during this valuable and precious time.